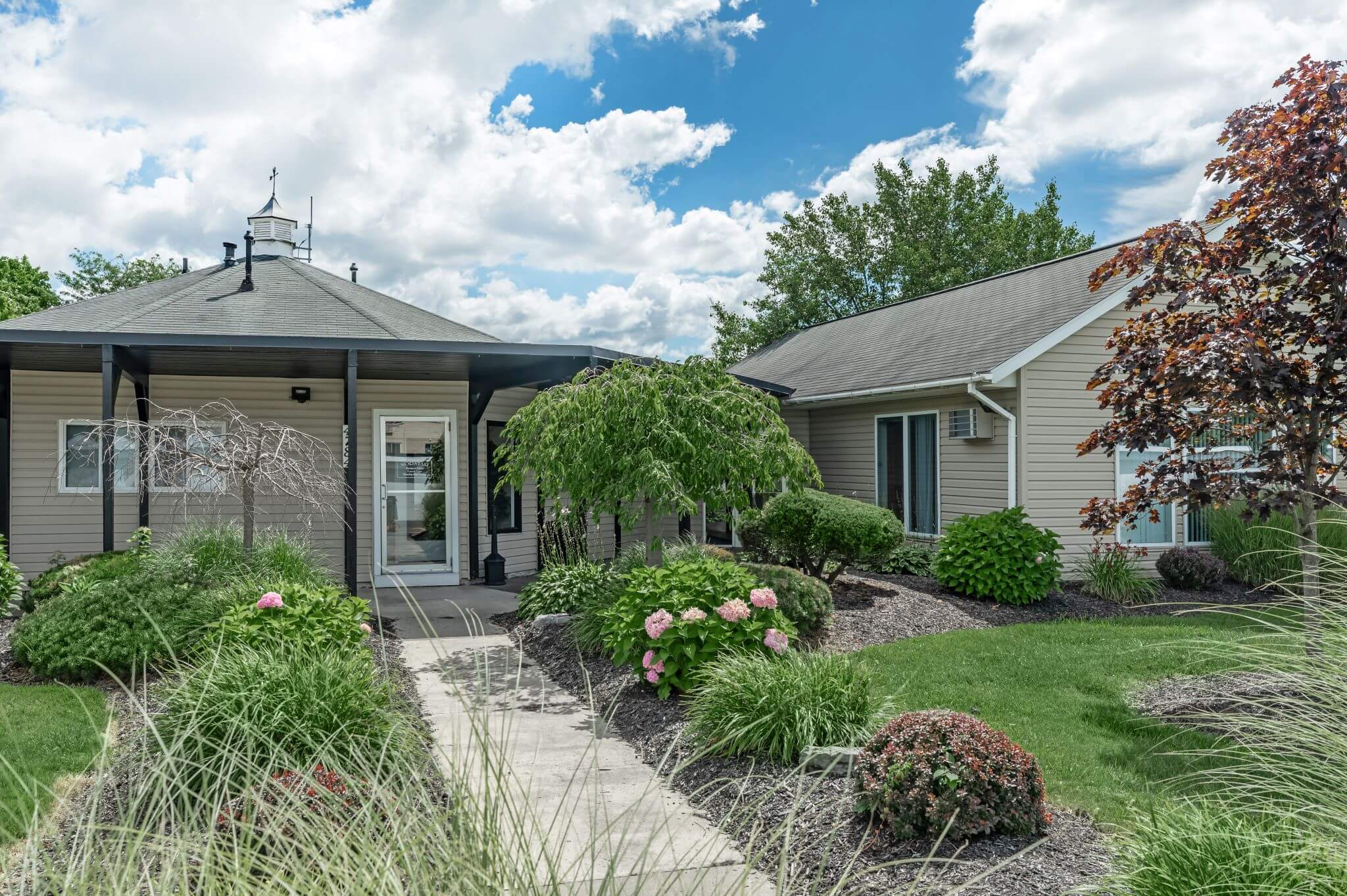 Spaces made with your lifestyle in mind
Norstar Apartments combines location, community amenities, and thoughtful layouts in a way that will please families of all sizes. Make your home in Liverpool, New York in a community designed for work and play.
Enhanced lifestyle
Our apartments for rent were built with active and relaxed living in mind. Pet-friendly Norstar Apartments ensure you're comfy at home, with plenty of ways to play right in your neighborhood.
Fun amenities
Our homes were crafted with comfort in mind: cozy carpets, dishwashers, and extra storage. And our property is full of community amenities for everyone to enjoy from BBQs to our beautiful pool to a full playground.
Convenient location
Parks, dining, retail, and entertainment are all minutes away. And with easy access to Interstates 81 and 481, commutes into downtown Syracuse from Liverpool won't take all day.

Seeking: Apartment for rent in Liverpool, NY
Are you looking for the perfect apartment for rent in Liverpool, NY that's pet-friendly, packed with enhanced amenities, and located in the greater Syracuse area? See how Norstar Apartments compares to other nearby apartment communities.
Comparison Chart
Seated on the shores of Onondaga Lake, Liverpool, NY is a scenic area a convenient distance from the major metropolitan areas of Syracuse and Rochester.
Situated just a few miles north of Syracuse, Liverpool has a small-town vibe perfect for those wanting a quiet lifestyle without losing the conveniences of city life. It is known for its gorgeous scenery and vibrant arts scene.
As of 2021, Liverpool had an estimated population of 2,300 residents and a median household income of $63,393. Its middle-class lifestyle offers affordability and convenience.
Get to know the neighborhood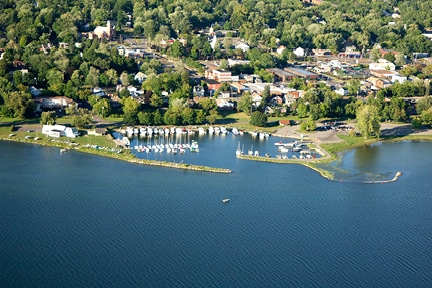 Attractions in and around Liverpool
Visit the Erie Canal Museum, a TripAdvisor favorite, or explore the Rosamond Gifford Zoo. Local minor league baseball team, the Syracuse Mets, makes for ballpark fun with a nicer price tag. In late August you won't want to miss the New York State Fair known for its hundreds of free performances.
Local gems near Norstar Apartments include Liverpool's many well-maintained parks and recreation areas. Get in a game of golf or enjoy the 4.6 miles of coastline along Onondaga Lake. Walking trails, a dog park, and a beach can be found at Onondaga Lake Park. Get your fix of whatever you're craving by checking out local restaurants. Popular options include Limp Lizard Bar and Grill, Santagnelo's, and Francesca's Cucina.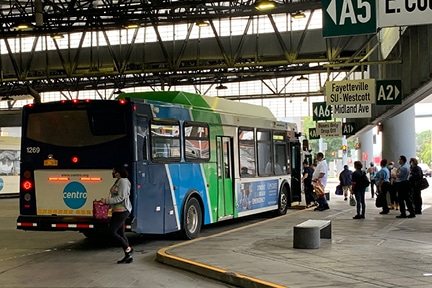 Getting around Liverpool
4784 Norstar Boulevard, Liverpool, NY has a walk score of 8 (almost all errands require a car) and a bike score of 30 (minimal bike infrastructure). The area is served by Centro bus 86 which will easily get you to downtown Syracuse without needing a transfer. Commute times by car are around 15 minutes when traffic is light.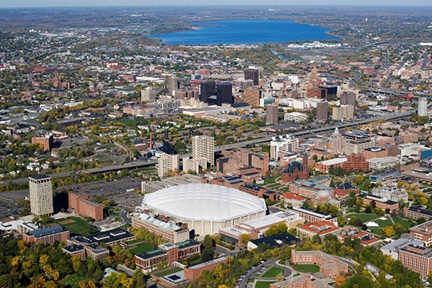 Occupation and work opportunities
Most residents of Liverpool, NY work in the surrounding areas. The Syracuse metropolitan area as a whole has a high concentration of jobs in higher education and healthcare. There is also a robust manufacturing and technology presence across various industries. The shopping in the area is great, and many residents also find work in retail and hospitality.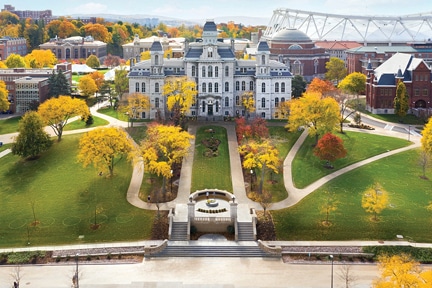 Educational opportunities
Liverpool is an independent school district with stellar ratings. It also boasts a better student-to-teacher ratio than the national average, with one teacher to every thirteen students. The district serves approximately 6800 students across thirteen schools. The area is also home to several higher education institutions, including Syracuse University and SUNY College of Environmental Science and Forestry.
FAQs about living in Liverpool, NY
What county is Liverpool, NY in?
Liverpool, NY is in Onondaga County.
How far is Liverpool, NY from Syracuse, NY?
Middle River is a car-dependent city. Most errands require a car.
Is Liverpool, NY safe?
Out of the highest possible score of 100, Liverpool is ranked at 77, which means it's safer than 77% of US neighborhoods.
What is the zip code for Liverpool, NY?
The Syracuse zip code is 13088.
Where is Liverpool, NY located?
Liverpool is a lakeside village in Onondaga County, New York, located in Central New York, and is a suburb of Syracuse, NY.
What to do in Liverpool, NY?
If you're looking for fun things to do in Liverpool, NY, you can visit the Baltimore Woods Nature Center, shop at Finger Lakes Mall, or enjoy a meal at Creekside American Grill and Bar.
What county is Syracuse, NY in?
Syracuse is located in Onondaga County, NY.
What to do in Syracuse, NY?
Looking for things to do in Syracuse, NY? Take a tour of the MOST, explore the Syracuse Zoo, or visit Armory Square, among other fun activities.
Is Syracuse, NY safe?
There is a generally low crime rate. An A- grade means Syracuse is safer than 80% of all metro areas.One's chance of becoming a victim of either violent or property crime here is one in 30. Within New York, more than 98% of the communities have a lower crime rate than Syracuse.
What is the population of Syracuse, NY?
The population of Syracuse was 146,103 as of the 2021 census.
Where to eat in Syracuse, NY?
Enjoy eating out at Pasta's on the Green, U Sushi & Asian Bistro, and Old Havana Cuban Cuisine, among others.
Is Syracuse, NY a good place to live?
As a general rule, yes! A big draw are the low cost of living and affordable housing options. Another major perk of living in Syracuse is the wide variety of entertainment, attractions and activities.
Where is Syracuse, NY?
Syracuse is located in Central New York.
What airlines fly out of Syracuse, NY?
Airlines flying out of Syracuse include Allegiant Air, Delta Air Lines, American Airlines, JetBlue Airways, United Airlines, Breeze Airways, Southwest Airlines and Frontier Airlines
What time zone is Syracuse, NY?
Syracuse is on Eastern Standard Time.
How far is Buffalo, NY from Syracuse, NY?
Buffalo is 150 miles from Syracuse.
How far is Lake George from Syracuse, NY?
The trip from Lake George to Syracuse is 167 miles.
What is Syracuse, NY known for?
The City of Syracuse is known for Syracuse Orange basketball, as the host the New York State Fair and home to Syracuse University, as well an abundance of outdoor activities, as well as Destiny USA, a six-story, super-regional shopping, dining, and entertainment complex on the shore of Onondaga Lake. It is the largest shopping mall in the state of New York and the 9th largest in the country.
What planting zone is Syracuse, NY?
Syracuse, NY is located in the USDA Hardiness Zones 5b. Interestingly, Syracuse and most of Central New York were moved from Zone 5a to 5b in 2012, meaning winter is warmer than it used to be.